Welcome To Deepam Multi-Speciality Hospital, Salem
Deepam Speciality Hospital is a Multi-Speciality hospital in Valapady, Salem founded by Dr. K. Suresh Kumar and Dr.A.Akilambal in 2003. The hospital offers various services like consultation, treatments, procedures and surgery. The hospital gained humongous trust from the public within a span of 4 years; with increasing need for reliable healthcare it expanded into Multi Specialty Hospital with NABH accreditation. Over the years it has been providing satisfactory and affordable health care solutions to the people of Salem and its Suburbs.
Cosmetology

Deepam Cosmetology Hospital is a comprehensive center for advanced cosmetic treatments. Our trained professionals are committed to provide the best cosmetology treatments suited to your expectations with utmost care and commitment Gynaec cosmetology is a blend of gynecology and cosmetic surgery.It involves vulval shaping, designer vagina, remodeling of loose or tight vagina,G-spot augmentation, Stress Incontinence, anti-ageing treatments including Botox and fillers.

Read More...

Fertility Centre

The Deepam Fertility Centre has a pleasant interior with self explanatory pamphlets about infertility and we do explain in detail about the procedures to the anxious infertility couples.

The aim of the Hospital from the day one was to serve the people with high quality health care and we succeeded in it and to-day it stands proudly with all facilities in one roof.

Read More...

Other Specialties

We have a well-equipped Labour room , with the best in class facilities to ensure that every woman has a safe and memorable birthing experience.The labour room and delivery facilities are designed to offer assistance & personalized care for women before, during and after pregnancy blending nature, tradition and technology.We have a well-equipped, unique infrastructure, major operation theatre with integrative facilities where the allopathic techniques of surgical management are used for the best outcome. We are conducting open as well as laparoscopic surgeries with minimal incisions.

Men's Health Care Paediatric dentistry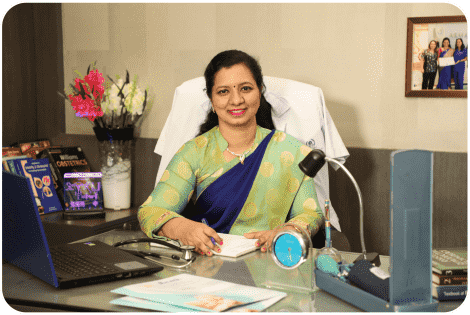 Dr. A. Akilambal
Founder and Managing Director
MBBS., DGO D.LAP., DRM., MRM.,
FELLOWSHIP IN COSMETIC GYNECOLOGY
Dr. A. Akilambal started her practice fifteen years before, she was visibly moved by the trauma of infertility patients which made her undergo studies in Reproductive Medicine in Germany and U.K. These proved to be milestones of her career. Further a fellowship in Cosmetic Gynaecology from American Aesthetic Association added a colourful feather to her crown.
The new unit at Salem which is fully equipped to handle all gynaec cosmetology treatments with utmost care under the able stewardship of Dr.Akilambal.
Dedicated Care Always
24Hrs Ambulance

CT Scan Facilities
Lab Facilities

24Hrs Pharmacy

Moment of Happiness
எனது பெயர் தையல்நாயகி. நாங்கள் தொடாவூரில் வசித்து வருகிறோம். எங்களுக்கு 3 வருடங்களாக குழந்தை இல்லை. முகாம் மூலமாக தீபம் மருத்துவமனைக்கு வந்தோம். இங்கு சில மாத சிகிச்சைக்கு பின்னர் எங்களுக்கு குழந்தை பிறந்தது. நாங்கள் மிகவும் மகிழ்ச்சியாக இருக்கிறோம். தீபம மருத்துவமனைக்கு எங்களது நன்றியை தெரிவித்து கொள்கிறோம்.


Moment of Happiness
எனது பெயர் பாப்பாத்தி எனது கணவர் பெயர் பரமசிவம். எங்களுக்கு திருமணமாகி 8 வருடங்களாக குழந்தை இல்லை. தீபம் மருத்துவமனையில் சில மாதங்கள் சிகிச்சைக்கு பின் எங்களுக்கு குழந்தை பிறந்தது. இங்கு மிகவும் நன்றாக சிகிச்சை அளிக்கிறார்கள். தீபம் மருத்துவமனைக்கு எங்களது நன்றியை தெரிவித்து கொள்கிறோம்!


Moment of Happiness
எனது பெயர் மஞ்சுளா. எனது கணவர் பெயர் செந்தில்குமரன். எங்களுக்கு திருமணம் ஆகி 15 வருடங்களாக குழந்தை இல்லை. தீபம் மருத்துவமனையில் சில மாதங்கள் சிகிச்சை எடுத்த பின்னர் எங்களுக்கு ஒரு பெண் குழந்தை (சௌபர்ணிகா) பிறந்தது. நாங்கள் மிகவும் மகிழ்ச்சியாக இருக்கிறோம். தீபம் மருத்துவமனையின் மருத்துவர்கள் எங்களுக்கு கடவுள் மாதிரி.


Moment of Happiness
எனது பெயர் சித்ரா எங்களுக்கு திருமணமாகி 10 வருடங்களாக குழந்தை இல்லை. தீபம் மருத்துவமனையின் 3 மாதங்கள் சிகிச்சை எடுத்தபின் எங்களுக்கு குழந்தை பிறந்தது. நாங்கள் மிகவும் மகிழ்ச்சியாக இருக்கிறோம். தீபம் மருத்துவமனையின் மருத்துவர்கள் தெய்வத்திற்கு சமம்!