About Us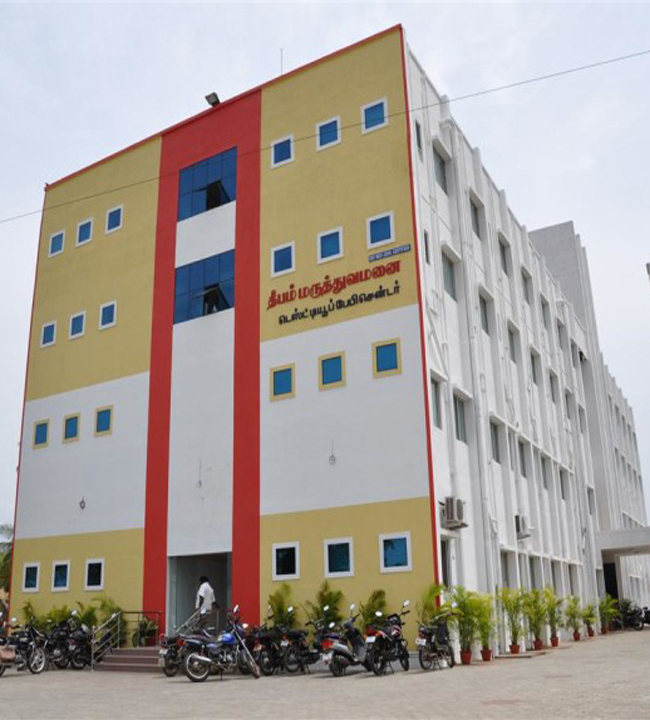 Deepam Specialty Hospital, Valapady, Salem is a Multi-Specialty hospital founded by Dr. K. Suresh Kumar and Dr.A.Akilambal in 2003. The hospital offers various services like consultation, treatments, procedures and surgery. The hospital initially began with 12 beds as a center for surgery and Gynaecology. The hospital gained humongous trust from the public within a span of four years; with increasing need for reliable healthcare it expanded into a 100+ bedded Multi Specialty Hospital. Over the years it has been providing satisfactory and affordable health care solutions to the people of Salem and its Suburbs.
Deepam Specialty Hospital has three specialised departments -
The hospital has technologically advanced equipments and methods of treatment are timely upgraded to decrease the complexity of all medical solutions and increase its availability.
Deepam Specialty Hospital is a pioneer in treating infertility in the city. Since 2001, the Department of infertility has been delivering the bliss of motherhood for many women who had issues with fertility. Various artificial methods of conception are facilitated to treat each patient with respect to their need IVF, ICSI, IMSI, sperm and embryo freezing are some of the effective methods that are used to treat infertility.
The hospital is an explorer in providing specialisation in Regenerative Medicine, the futuristic approach towards catering their patients makes them unique and successful. Regenerative Medicine can make path breaking solutions in the field of medicine and can prove to be revolutionary with continuous evidence based practice.